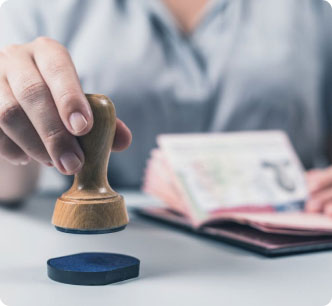 In the dynamic landscape of immigration, the Canadian English Language Proficiency Index Program (CELPIP) stands as a comprehensive and reliable measure of English proficiency, specifically designed for those seeking to immigrate to Canada. Whether you aspire to study, work, or settle in the heart of Canada, having a solid grasp of English is imperative. At Federal Outsourcing, we recognize this and offer tailored CELPIP coaching services to prepare you thoroughly for this journey.
Federal Outsourcing is a renowned immigration services company based in India, with a mission to assist individuals in fulfilling their dreams of moving abroad. Our targeted audience is individuals looking to migrate overseas for various purposes, including studying, working, or settling. We understand that every aspirant's journey is unique, and hence, we strive to offer personalized services tailored to fit your individual needs.
Our approach to CELPIP coaching is not a one-size-fits-all strategy. Instead, we adopt a comprehensive and structured method. Understanding that the foundation of any language proficiency is the grasp of its basics, we begin our coaching from the ground up, focusing on the fundamentals of English such as diverse sentence structures, an extensive vocabulary, and the correct usage of prepositions.
In addition to this, our coaching program also places equal emphasis on all the four components of the CELPIP Test - Listening, Reading, Writing, and Speaking, ensuring you are well equipped to face any challenge that comes your way in the test.
Emphasizing a friendly yet formal tone, our sessions aim to provide a comfortable environment that fosters learning. Our informative approach focuses on equipping you with knowledge and strategies that go beyond the test, improving your overall English language proficiency.
To ensure accessibility and convenience for our learners, we also provide online coaching sessions, allowing you to learn from the comfort of your own home. This offers you the flexibility to learn at your own pace and in your own space, without compromising on the quality of education provided.
We invite you to join our daily free demo sessions. These sessions offer a glimpse of our teaching methodology and our commitment to your success. Whether you are already set on your CELPIP journey or still weighing your options, we believe our demo session can provide valuable insights.
Federal Outsourcing is committed to your success in the CELPIP test and your dream of immigrating to Canada. Join us and take a decisive step towards your dreams.